The first transcontinental race for women pilots began in 1929 with a field of 20 aviatrixes, each with a reported and required minimum of 100 hours of logged pilot time.    There's plenty more to read on the trials of that first race – for one colorful description by a "Mercury 13″ candidate and air racer, visit: http://bit.ly/1OgcsY0
It's almost trite to comment that so much about aviation has changed since that first race –  though as we look back through the now "Air Race Classic's" recent history, it may not appear that general aviation is evolving as quickly.  Still – I like to consider this year's air race as an opportunity to imagine what's coming next for air racing.  And a reminder of that came yesterday with the news that Solar Impulse had landed in Nanjing, completing leg 6 of its journey to circumnavigate the globe on solar power alone: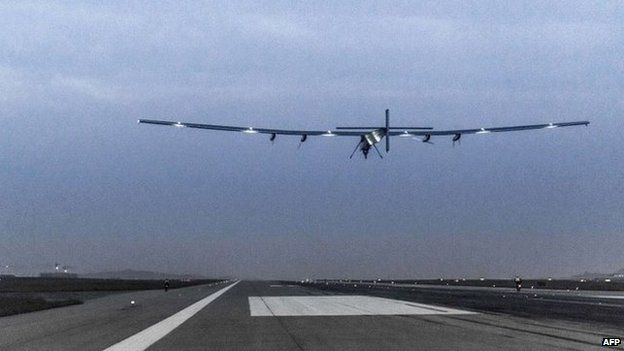 http://www.bbc.com/news/science-environment-32384232
What aircraft will air racers fly in several generations from today's race?    What can we do now to inspire that?